Posts for: October, 2017
By United Dental Group, PC
October 28, 2017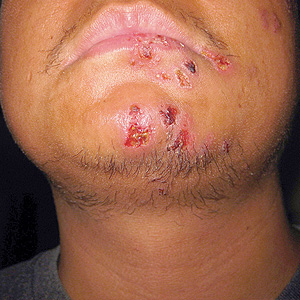 If you had chicken pox as a child, you're at higher risk for a painful viral infection later in life called shingles. Besides a painful skin rash and other symptoms that can develop, shingles could also affect your dental care.
About 90% of children contract chicken pox, a disease caused by the varicella zoster virus (VZV), which usually clears up on its own. But later in life, usually after age 50, about a quarter to a third of chicken pox patients will develop shingles.
The onset of shingles usually produces an itching or burning sensation on the skin that's either numb or overly sensitive to the touch. A red rash may ensue with crusty lesions, accompanied sometimes by pain, fever and fatigue. The rash often forms a belt-like or striped pattern along one side of the face or body.
For most patients this painful rash is the extent of their symptoms. But women who are pregnant, patients undergoing cancer treatment or people with compromised immune systems are at risk for more serious complications if they contract the disease. It's important for these at-risk patients to obtain a vaccination, as well as avoid contact with anyone with shingles.
Which brings us to your dental care: in its early stages shingles can be contagious, the virus passing to others through skin contact or by airborne respiratory secretions. That's why it's important if you're currently experiencing a shingles episode that you let us know before undergoing any kind of dental work.  Even a routine teeth cleaning with an ultrasonic device could disrupt the virus and increase the chances of it spreading to someone else. We may need to postpone dental work until the virus is under control.
Antiviral drugs like acyclovir or famciclovir are highly effective in bringing the disease under control, especially if treatment starts within three days of the onset of symptoms. And don't forget the shingles vaccination: the U.S. Center for Disease Control recommends it for anyone 60 or older regardless of a past history with chicken pox.
See your physician as soon as possible if you begin to notice symptoms. Don't let shingles interfere with your life — or your dental care.
If you would like more information on the impact of shingles and similar viruses on dental care, please contact us or schedule an appointment for a consultation.
By United Dental Group, PC
October 13, 2017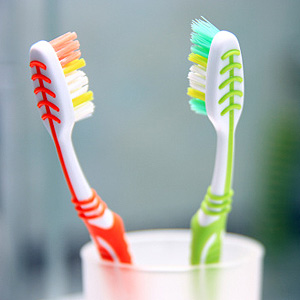 October brings fall leaves, pumpkins — and National Dental Hygiene Month. As you change your summer clothes for a fall wardrobe, it may also be time to change your toothbrush for a new one. The American Dental Association (ADA) recommends replacing your toothbrush every three to four months. If that sounds like a lot, just think: This small but very important tool gets a lot of use!
If you brush your teeth twice a day for two minutes each time as recommended by the ADA, that's two hours of brushing action in one month. Three to four months of twice-daily brushing makes for six to eight hours of brushing time, or a couple hundred uses. This is all an average toothbrush can take before it stops doing its job effectively.
Toothbrush bristles are manufactured to have the right amount of give, tapering, and end-rounding for optimal cleaning. When new, a toothbrush can work its way around corners and between teeth to remove dental plaque. Old bristles, however, lose the flexibility needed to reach into nooks and crannies for a thorough cleaning. Worn bristles may curl, fray or break — and can scratch your gums or tooth enamel. A toothbrush with stiff, curled bristles does not leave your mouth feeling as clean. This may lead to brushing too often or too hard, which is bad for your gums.
A good rule of thumb is to replace your toothbrush every season — unless you see signs that you need a new one sooner. For example, if you wear braces, you may have to replace your toothbrush more frequently since brushing around braces puts more wear and tear on the brush.
For healthy teeth and gums, make sure your primary oral hygiene tool is in tip-top shape. Taking care of the little things now can avoid inconvenient and expensive dental problems later. Don't forget to schedule regular professional dental cleanings, and be sure to ask if you have any questions about your dental hygiene routine at home. To learn more about the importance of good oral hygiene, read "Daily Oral Hygiene: Easy Habits for Maintaining Oral Health" and "Dental Hygiene Visit: A True Value in Dental Healthcare" in Dear Doctor magazine.