Posts for: September, 2018
By United Dental Group, PC
September 20, 2018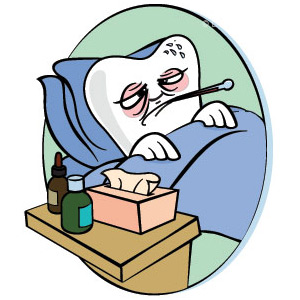 Which would you rather have — the flu or a root canal procedure? Nearly 80 percent of people recently surveyed by the American Association of Endodontists wisely chose the root canal. If this takes you by surprise, then let us bring you up to date on root canal treatment today. It's nothing like the experience that once made it the butt of jokes and a benchmark against which other "undesirable" experiences were measured.
The term "root canal" actually has two meanings. It is part of the pulp-filled chamber at the center of every tooth containing nerves and blood vessels that keeps teeth vital (alive). It's also the endodontic (endo  = inside; dont = tooth) procedure that treats inflammation and infection in this tissue. Common causes of pulp problems are traumatic damage (for example a crack, chip, or root fracture), deep decay, or gum disease.
The first sign of a problem is typically pain — ranging from acute and intense pangs when biting down, to lingering discomfort after consuming hot or cold foods, to a chronic dull ache and pressure, or tenderness and swelling in nearby gums. The primary pain may abate as the nerves in the pulp die, but the infection will continue, compromising the affected tooth, jeopardizing the health of the surrounding tissues, and often triggering secondary pain.
Pain-Relieving, Tooth-Saving Treatment
Endodontic treatment, by contrast, is no more uncomfortable than having a cavity filled. The tooth and surrounding area are numbed with a local anesthetic before the procedure begins. In order to access the diseased pulp, a small opening is made in the biting surface of the tooth. Tiny instruments are used to remove the pulp, clean and disinfect the root canal(s) and pulp chamber, and prepare the empty tooth interior to receive a biocompatible filling material to prevent bacteria from returning. A permanent crown may be placed over the tooth at that time, or a second visit may be needed. A crown (cap) is important to the tooth's long-term strength and functionality.
For a day or two following treatment you may experience temporary sensitivity, which often responds to an over-the-counter medication like ibuprofen. Occasionally, prescription medications, including antibiotics, may be needed.
All in all, doesn't saving a tooth sound easier and more constructive than coming down with the flu?
If you would like more information about root canal treatment please contact us or schedule an appointment for a consultation. You can also learn more about the subject by reading the Dear Doctor magazine article "A Step-By-Step Guide To Root Canal Treatment."
By United Dental Group, PC
September 10, 2018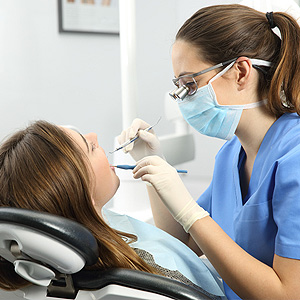 When things get unpleasant in your mouth, it's most often related to some underlying cause. In fact, the discomfort you're feeling is often a call to action to have it checked and treated.
The American Dental Association recently surveyed approximately 15,000 U.S. adults about their oral problems. If you have any of the top 3 problems found in this survey, it could be a "warning bell" sounding in your mouth right now.
Here, then, are the top 3 dental problems in America, what they mean and what you should do about them.
#3: Tooth Pain. About a third of respondents (more among those younger or from lower-income households) indicated pain as a problem. As a warning sign of something wrong, tooth pain could be telling you that you have a decayed tooth, a gum abscess or something similar. The best thing to do is get a checkup as soon as possible. It's unlikely that whatever is causing the pain will go away on its own and procrastination could make ultimate treatment more complex and difficult.
#2: Difficulty Biting. A slightly higher number of people named difficulty chewing and biting as their main oral problem. As with tooth pain, chewing difficulty causes could be many: cracked, loose or decayed teeth, ill-fitted dentures, or a jaw joint disorder (TMD). Again, if it hurts to chew or bite, see a dentist. Besides the underlying problem, chewing difficulties could also affect the quality of your nutrition.
#1: Dry Mouth. Chronic dry mouth garnered the highest response in the survey, especially among older adults. This is more serious than the occasional "cotton mouth" feeling we all experience—with chronic dry mouth the salivary glands aren't producing enough saliva to neutralize mouth acid or fight disease, thus increasing your risk for tooth decay or periodontal (gum) disease. It's most likely caused by medications or systemic conditions, so talk with your dentist or physician about boosting saliva flow.
If you would like more information on comprehensive dental care, please contact us or schedule an appointment for a consultation.