Posts for tag: veneers
By United Dental Group, PC
July 23, 2021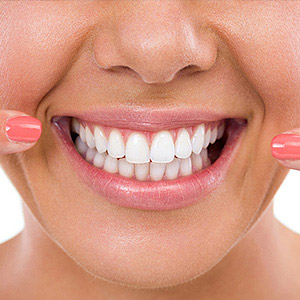 You could have an unattractive smile because of a chipped tooth or one slightly out of alignment. Or, it could be both of the above, plus some heavy staining to boot. Correcting each flaw individually might require a combination of different methods like orthodontics or porcelain crowns, which can take an extended period of time to complete.
But you may be able to correct numerous smile flaws with just one method—and in no more than a couple of treatment visits. It's called direct veneers.
Unlike regular veneers, direct veneers don't require a dental technician to craft a thin porcelain shell to bond over teeth. Rather, a dentist applies a tooth-colored material called composite resin to the problem teeth and "sculpts" an entirely new look that can correct multiple dental flaws at one time.
The dentist usually begins the process by creating a model ("wax-up") of proposed changes based on physical impressions of the jaw and teeth. Both dentist and patient can study the model and modify it if necessary, when finalizing the treatment plan.
At a subsequent appointment, the dentist prepares the tooth surface for bonding by removing a thin layer of tooth enamel, then shapes the teeth to better accommodate the composite resin. This tooth prep is similar to that done with traditional veneers, so it's permanent—the teeth will require some form of restoration from then on.
After applying an etchant and a bonding agent, the dentist applies the composite resin in small amounts, hardening each layer with a special light before applying the next one. With each subsequent layer, the dentist sculps the composite material to eventually resemble the wax-up model.
After completing the composite application, the dentist then uses hand tools and a dental drill to complete shaping, as well as an abrasive strip between teeth to aid future flossing. After just a few hours, the transformation is complete.
Direct veneers are durable, but not to the same extent as regular veneers or other cosmetic enhancements. They can also pick up stains over time, and may require re-treatment at some point. Still, direct veneers are a cost-effective way to improve the appearance of teeth with multiple flaws that could radically change your smile for the better.
If you would like more information on the direct veneer method, please contact us or schedule an appointment for a consultation.
By United Dental Group, PC
December 22, 2020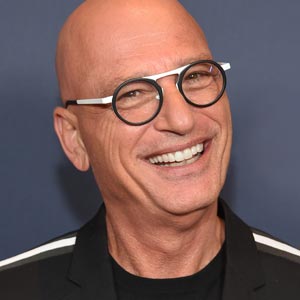 You probably wouldn't be surprised to hear that someone playing hockey, racing motocross or duking it out in an ultimate fighter match had a tooth knocked out. But acting in a movie? That's exactly what happened to Howie Mandel, well-known comedian and host of TV's America's Got Talent and Deal or No Deal. And not just any tooth, but one of his upper front teeth—with the other one heavily damaged in the process.
The accident occurred during the 1987 filming of Walk Like a Man in which Mandel played a young man raised by wolves. In one scene, a co-star was supposed to yank a bone from Howie's mouth. The actor, however, pulled the bone a second too early while Howie still had it clamped between his teeth. Mandel says you can see the tooth fly out of his mouth in the movie.
But trooper that he is, Mandel immediately had two crowns placed to restore the damaged teeth and went back to filming. The restoration was a good one, and all was well with his smile for the next few decades.
Until, that is, he began to notice a peculiar discoloration pattern. Years of coffee drinking had stained his other natural teeth, but not the two prosthetic ("false") crowns in the middle of his smile. The two crowns, bright as ever, stuck out prominently from the rest of his teeth, giving him a distinctive look: "I looked like Bugs Bunny," Mandel told Dear Doctor—Dentistry & Oral Health magazine.
His dentist, though, had a solution: dental veneers. These thin wafers of porcelain are bonded to the front of teeth to mask slight imperfections like chipping, gaps or discoloration. Veneers are popular way to get an updated and more attractive smile. Each veneer is custom-shaped and color-matched to the individual tooth so that it blends seamlessly with the rest of the teeth.
One caveat, though: most veneers can look bulky if placed directly on the teeth. To accommodate this, traditional veneers require that some of the enamel be removed from your tooth so that the veneer does not add bulk when it is placed over the front-facing side of your tooth. This permanently alters the tooth and requires it have a restoration from then on.
In many instances, however, a "minimal prep" or "no-prep" veneer may be possible, where, as the names suggest, very little or even none of the tooth's surface needs to be reduced before the veneer is placed. The type of veneer that is recommended for you will depend on the condition of your enamel and the particular flaw you wish to correct.
Many dental patients opt for veneers because they can be used in a variety of cosmetic situations, including upgrades to previous dental work as Howie Mandel experienced. So if slight imperfections are putting a damper on your smile, veneers could be the answer.
If you would like more information about veneers and other cosmetic dental enhancements, please contact us or schedule a consultation. To learn more, read the Dear Doctor magazine articles "Porcelain Veneers" and "Porcelain Dental Crowns."
By United Dental Group, PC
January 03, 2020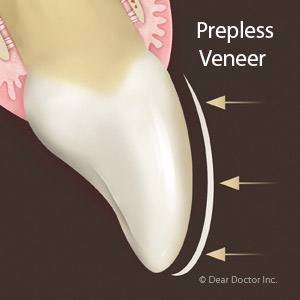 Looking for an affordable way to beautify your smile? The answer could be dental veneers, thin wafers of porcelain bonded to the front of teeth to hide stains, chips or other deformities. Custom-made veneers can look so much like natural teeth in color and shape, it's hard to tell they're there.
To achieve this realism, though, it's usually necessary to alter the tooth first. That's because a veneer can look unnaturally bulky when bonded to an unprepared tooth. To compensate, we often remove a slight amount of surface enamel so that the veneer's width won't be unattractive.
This alteration doesn't harm a tooth as long as it has a veneer or some other restoration to protect any exposed underlayer of dentin. And because the alteration is permanent, the tooth will need a veneer or other protective covering from then on.
In recent years, though, two new options called no-prep or minimal-prep veneers make it possible to avoid or at least decrease the amount of enamel reduction needed. This is possible thanks mainly to improvements in the strength composition of the dental material used in them.
As a result, these veneers are as thin as contact lenses and may only require slight enamel reshaping to smooth out the sides of the teeth for a better fit. And, unlike traditional veneers, you can have them removed and return to your original look without the need for another restoration.
Low prep veneers are best suited for patients with teeth that are small (or appear small), worn, narrow or only slightly stained or misshapen. Someone with oversized teeth, on the other hand, or that jut forward may still need extensive tooth preparation or even orthodontic work beforehand.
If you do meet the criteria, though, you may be able to benefit from low prep veneers. Because there's no tooth preparation, you may not even need local anesthesia. And you can reverse the restoration if you desire without harm to your teeth.
To find out if you might benefit from these new kinds of veneers, see us for an initial dental examination to see if you qualify. It's your first step toward a more beautiful and confident smile.
If you would like more information on no-prep or minimal-prep veneers, please contact us or schedule an appointment for a consultation. You can also learn more about this topic by reading the Dear Doctor magazine article "No-Prep Porcelain Veneers."